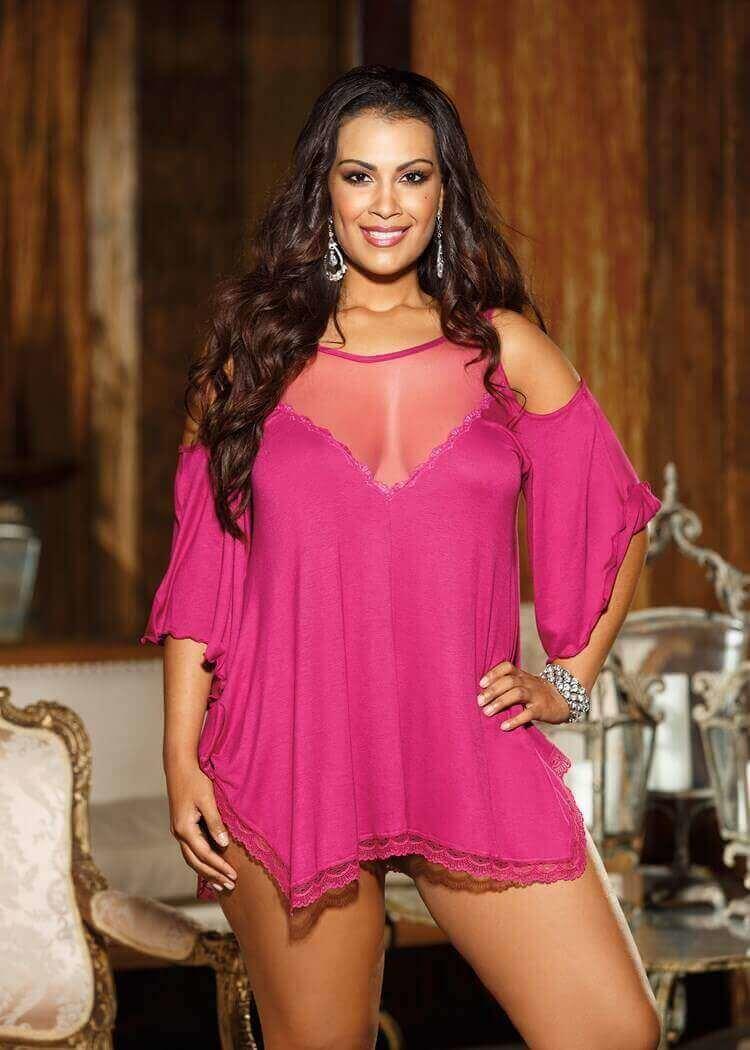 Slumber Party Sleepshirt
Slumber Party Rayon Jersey Knit Sleepshirt Set for the fuller figure from Shirley of Hollywood. 
Beautiful plus size sleepshirt from the Intimate Attitudes collection. 
Sheer net and dyed to match lace adorn the top and hankerchief hemline. 
Exposed shoulders. 
Striking "V" can be worn at the front or back. 
Includes matching G-string. 
Colours: Black, Teal, Magenta or Sapphire. 
Sizes: 1X, 2X or 3X.
Shirley Of Hollywood Size Guide