Portofino High Waist Bikini Briefs
---
Portofini High Waist Bikini Briefs From Ulla Dessous
Bikini Briefs for the curvaceous woman up to 7XL (UK Dress size 28).
High Waist Briefs from Ulla Dessous. 
Portofino is made from classic Italian Jacquard with a maritime aspect to the design.
Jacquard briefs in a retro style. 
Re-inforced front panel with elastic tulle for tummy control. 
Can be worn with Bikini Top   and this is sold separately. 
Plus size bikini briefs handmade in Germany. 
From the Ulla Dessous range - Undoubtedly the finest quality lingerie that you can buy! 
Wonderful designs, beautiful materials and created with the fuller figure in mind. 
As an alternative Hipster Briefs are also available. 
We have a wide range of plus size swimsuits.
Colours: Navy Blue
Size: Up to 7XL
Product description
More info

Portofino High Waist Bikini Briefs for the fuller figure from Ulla up to 7XL.(UK Dress size 28)
---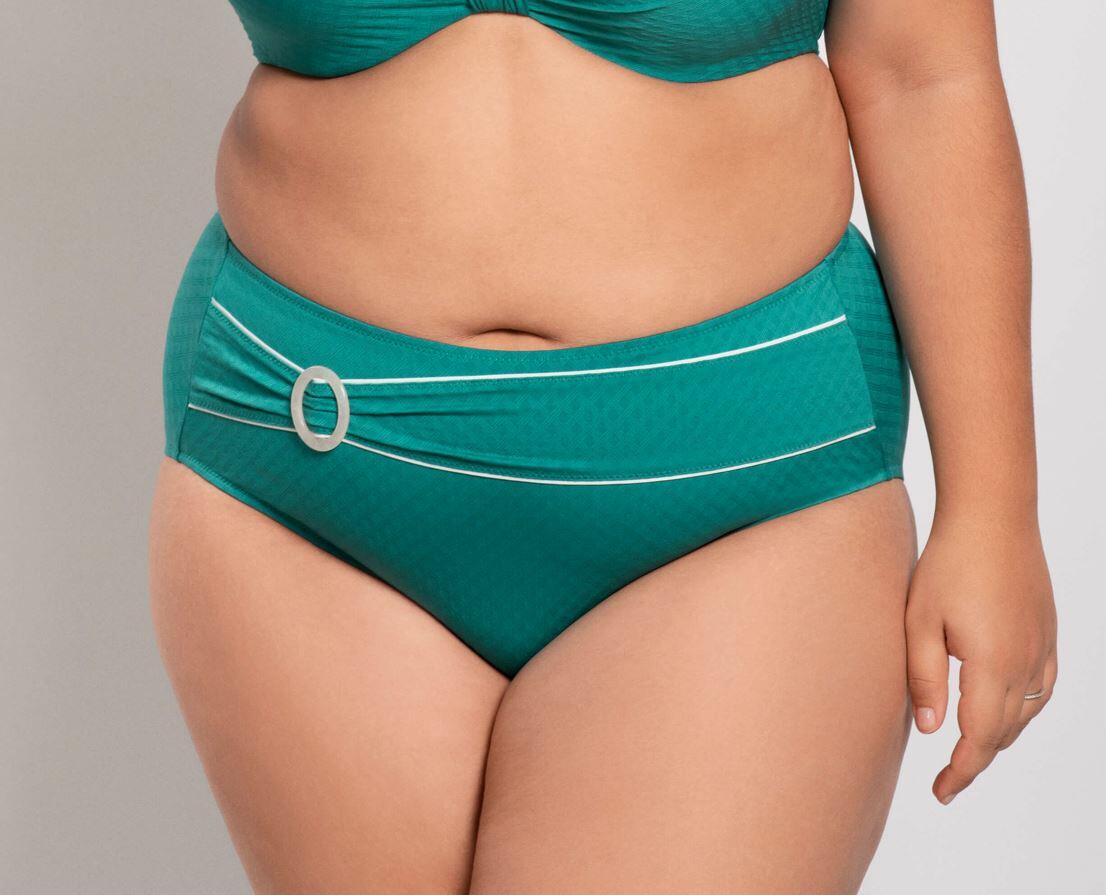 Recommend this product to a friend
Portofino High Waist Bikini Briefs