Maxima Underwired Bra
---
Maxima Underwired Bra Up To G Cup (UK EE Cup) 
Maxima Underwired Bra with padded cups and removable straps. 
Available from Ulla Dessous up to 52G. 
Maxima is a new romantic collection from Ulla - Stylish, charming and absolutely beautiful. 
Ideal for wearing under a wedding dress or ball gown, either with conventional straps or can also be worn strapless. 
Also comes with clear straps. 
From the Ulla Dessous range - Undoubtedly the finest quality lingerie that you can buy! 
Wonderful designs, beautiful materials and created with the fuller figure in mind. 
Strapless Bridal Basque also available in this collection. 
Colours: Ecru.
Size:Up to 52G.
Product description
More info

Maxima Underwired Bra, can be worn strapless, from Ulla up to 52G.
---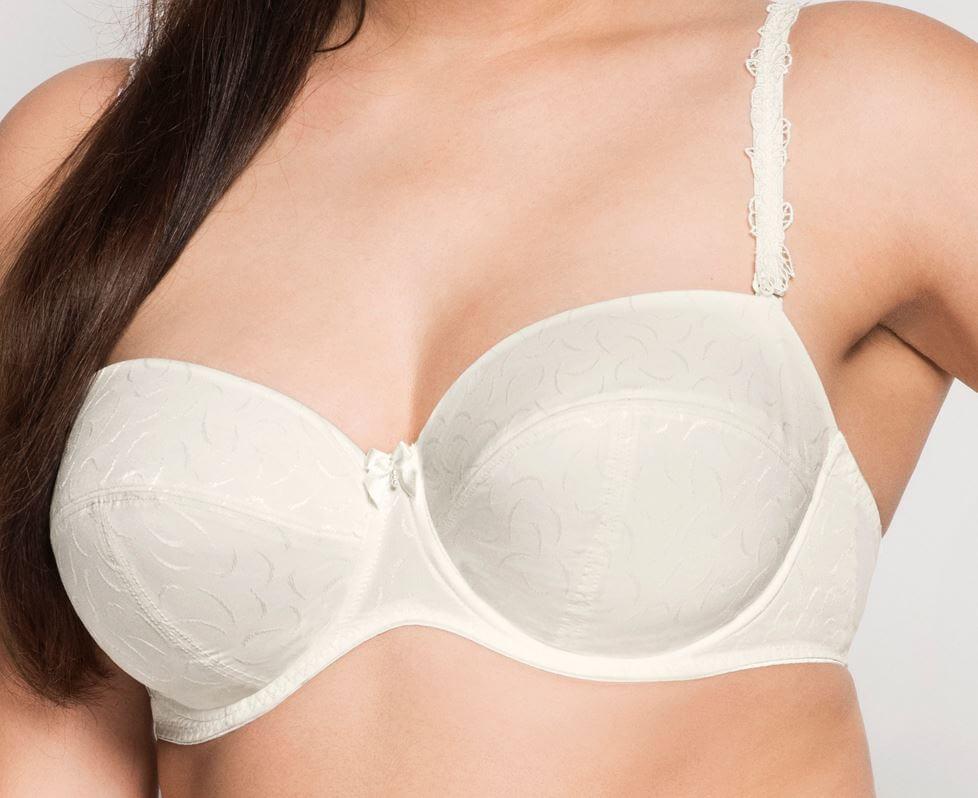 Recommend this product to a friend
Maxima Underwired Bra