Mara 'Essence' High Waist Briefs
---
Mara 'Essence' High Waist Briefs from Ulla Dessous
Double front panel gives tummy support whilst the longitudinal seams are designed to flatter your figure.
Feminine piping at the waistline.
Flat finished leg at the front.
Soft lace at the rear which does not protrude under clothing and will not cut into your skin.
'Essence' is a new collection style from Ulla Dessous. Wherever you see the word 'Essence' you can be assured that a priority has been given to using sustainable raw materials in the production. Production processes have been streamlined and only the shortest transport routes have been used.
In the production process itself, only natural resources were used and both water consumption and CO2 emissions were significantly reduced.
'Essence' by Ulla Dessous - Tomorrow's lingerie is here today!
Colours: Anthracite
Size: Up to 6XL (UK dress size 26)
Product description
More info

Mara Essence High Waist Briefs for the fuller figure from Ulla up to 6XL. Available in anthracite. (UK Dress size 26)
---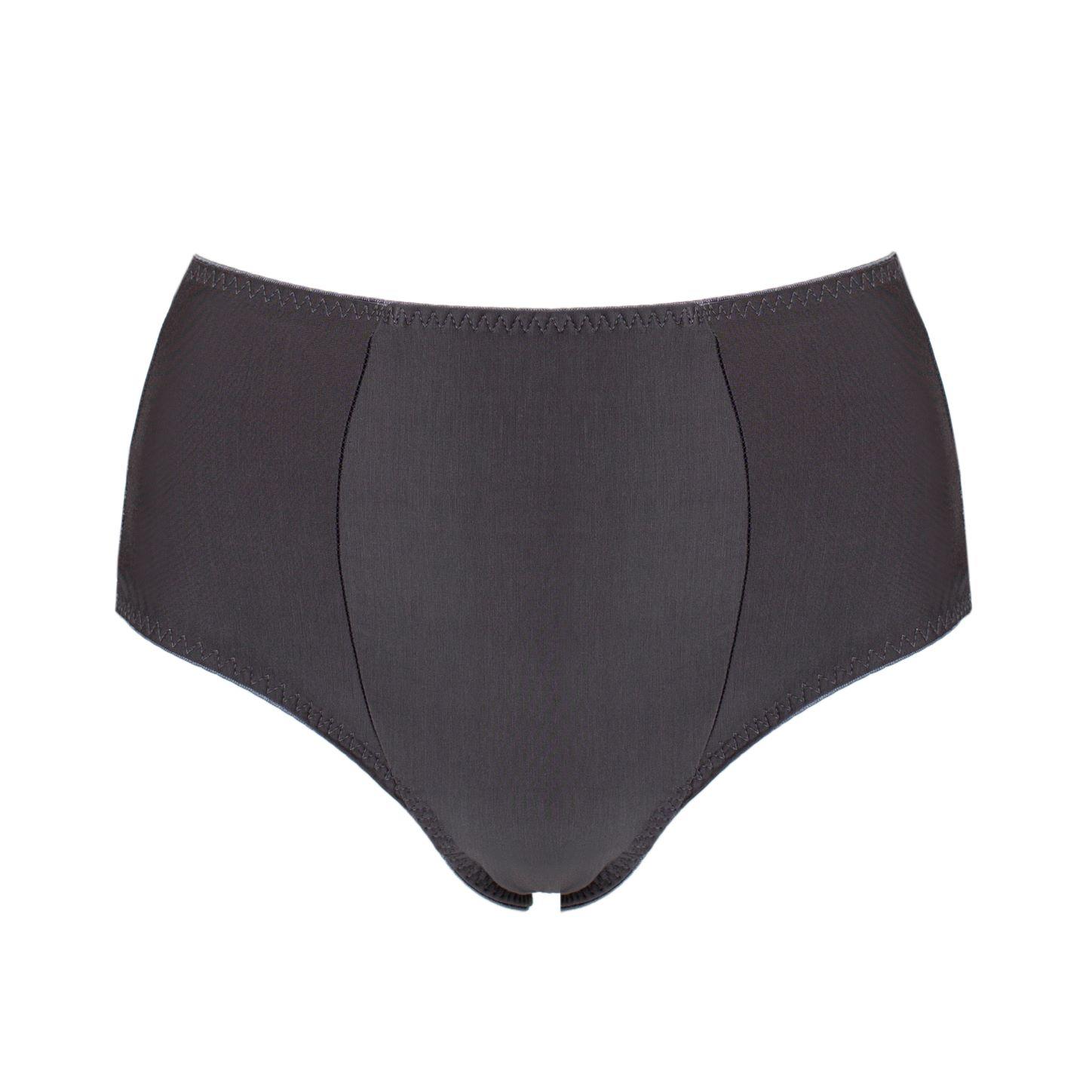 Recommend this product to a friend
Mara 'Essence' High Waist Briefs