Carla Underwired Bra
---
Carla Underwired Bra from Ulla Dessous.
Carla Underwired Bra handmade by Ulla. 
Plus size bra from Ulla Dessous up to G cup (UK EE). 
Stunning design, brand new for this Autumn, a truly romantic collection! 
Soft, light material with beautiful Swiss embroidery. 
Carla - For the discerning woman who wants a high quality bra and an unforgettable fit. 
From the Ulla Dessous range - Undoubtedly the finest quality lingerie that you can buy. 
Wonderful designs, beautiful materials and created with the fuller figure in mind. 
Colours: Jade, Stone or Mint
Size: Up to 52G.
Product description
More info

Carla Underwired Bra handmade by Ulla. Large Cup sizes up to G cup. (UK EE cup)
---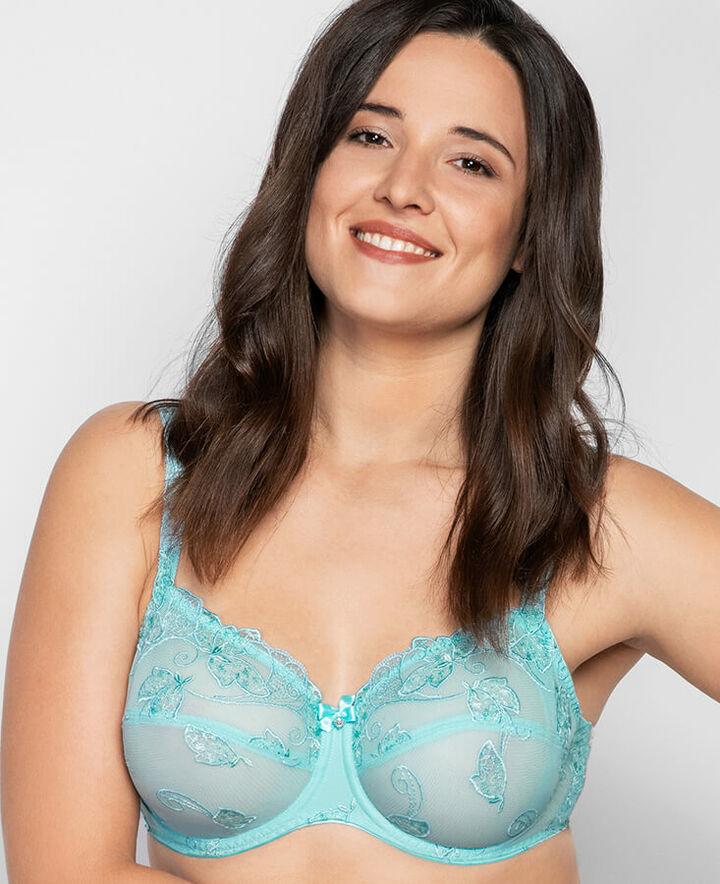 Recommend this product to a friend
Carla Underwired Bra